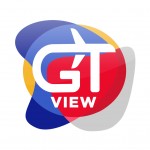 We are pleased to introduce our new mobile app, GTView. We hope that it will become a trusted companion in your travels.
Include as many useful features as possible into one app to make traveling easier
Help keep you and your company's travellers stay safe and well-informed when they're traveling
The first time you book a trip with Global Travel, you will receive an invitation to download the app.
You will need to enter a Username (your email address) and you will also receive a temporary password which you can change at any time. Once you have registered, your itinerary will appear in GTView. Your itinerary and any components of your trip (air, hotel, etc.) will all be displayed. All subsequent trips will also be sent to the app. Then, any delays, cancellations, gate changes, etc. that impact upcoming flights will be displayed whenever you open your phone. These will begin 24 hours prior to your next scheduled flight.
GTView has several features that we feel are very important for your safety and security when you're traveling. First, you will receive Risk Alerts. These Risk Alerts will immediately notify you of any disasters, storms, civil unrest, etc. that have occurred in your destination. Risk Alerts are location-specific so only travellers in or going to the impacted location will receive them. Global Travel will also receive those Risk Alerts so we will be aware of the situation and well prepared to assist you. In GTView, travellers have the ability to contact us by email or phone at any time if they need to make any changes to their itinerary.
GTView also has the ability to locate your travellers via GPS in the event of an emergency. When you first download GTView, you will be prompted with a message to either grant authorisation to enable Location Tracking or to decide later. First of all, Location Tracking will only be activated when you are on a trip and only if you enable it. We are very sensitive to the fact that some people may not want be tracked. However, we do strongly encourage you to enable the Location Tracking in the event of an emergency as this will give us the ability to better assist you.
If your company has a Travel Manager, we can also give that person access to GTView's Travel Dashboard and Location map. That person could then identify the location of all of your company's travellers at any time on their pc or mobile phone.
Once you have installed GTView, all future bookings made with Global Travel will flow directly into your app. New segments, reissues, changes will all be sent to the app if they are done in our reservation system. NOTE: If you make a change to your flight or flights directly with the airline, it will not be pushed to the app unless you notify us of the change.
When an itinerary is received in GTView, travellers will automatically receive the Destination Travel Guides in GTView with everything you need to know about your destination – restaurants, attractions, shopping, entertainment, general information, maps, currency converter and much more.
There is a very handy, built-in Expense Management tool where travellers can enter their trip-related expenses and also take a snapshot of their receipts. They can then send their expenses and receipts via email and they are received in an Excel format. Receipts will be received in a jpg format.
Most of the features in GTView work without an internet connection. The only times you need internet are:
In order to receive flight updates or Risk Alerts
When you want to post something on social media or send an email from the app
The maps and navigation tools all work without an internet connection. So, for example, if you are at the airport and do not have an internet connection, you can still use the navigation tool to get directions to your hotel or any other destination.
There is so much more to GTView and future enhancements to make this app even better are constantly being developed. The best way to learn more about GTView is to give it a try for yourself. Most of the features are self-explanatory and we are sure it will become an indispensable and trusted assistant whenever you travel.
If you have any questions or comments, please contact us: