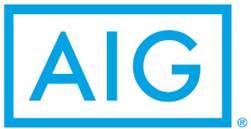 Enjoy your well-deserved holidays worry free with Singapore's best travel insurer, recognized for 2 consecutive years by Reader's Digest Trusted Brands and Weekender. AIG is supported by ATAP (AIG Travel Asia Pacific Pte Ltd), our wholly owned travel assistance company. We have 8 strategically located global assistance centres around the world that provide you with 24/7 access to a worldwide team of medical professionals and insurance specialists. Choose from single-trip or annual policies, individual or family plans, and 3 levels of cover. There's even a plan that's just for students headed for overseas studies.
Global Travel, is a licensed agent registered with the ARB and an authorised agent of AIG Asia Pacific Insurance Pte. Ltd. Travel Guard® is underwritten by AIG Asia Pacific Insurance Pte. Ltd.
This policy is protected under the Policy Owners' Protection Scheme which is administered by the Singapore Deposit Insurance Corporation (SDIC). Coverage for your policy is automatic and no further action is required from you. For more information on the types of benefits that are covered under the scheme as well as the limits of coverage, where applicable, please contact AIG Asia Pacific Insurance Pte. Ltd. or visit the AIG, GIA or SDIC web-sites (www.AIG.sg or www.gia.org.sg or www.sdic.org.sg).